I have a few layouts to share with you and some great things happening at The Scrapping Garden.
I have taken on some CT Work also at TSG and so you will see some layouts here with other peoples kits. Just wanted to let you all know so you wont wonder what is going one.
Here is one I did with Pamela Dempsy's (PDD Designs) Sugarland Kit. You can find it here at The Scrapping Garden: http://www.scrappinggarden.com/shop/product.php?productid=17875&cat=0&page=1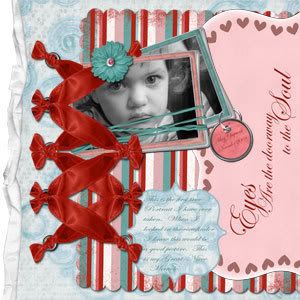 This is a picture of my Great Niece Miracle that you have seen pictures of previously.
Also, If you havent heard about the 365 day project you are missing out on a big challenge that will help you to bring your photos up to the next level. It also helps to teach you to take your camera everywhere!! You take a picture a day and at the end of the week do a two page layout.
You can find more information here:
http://www.scrappinggarden.com/forum/showthread.php?t=5239
Here is my first week layout that is still in progress. I got a tablet for Christmas and really want to get it out and use it for journaling for this project.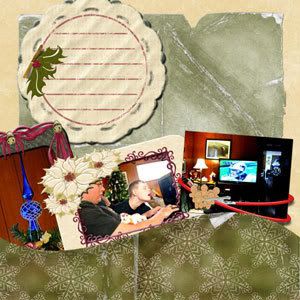 I used the Daily Download from December at The Scrapping Garden/www.scrappinggarden.com
Marsha Connell and I collabed on this kit and we I will be putting it into the store by this Friday.
we both have add-ons to these kits that are currently in our personal stores.
Another exciting thing happening at The Scrapping Garden. See the below ad for all the details!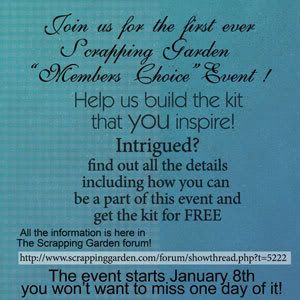 Lots of great things coming up in this new year. I also am starting the ABC Challenge and am anxious to get started. I am doing a theme that will take some thinking to do. I might have to get some pics off of the web to help me with this one. It is sort of subjective in its thinking so we will see how I do on it. lol
Take care and have a wonderful evening. I will be posting again on Wednesday and hope to have a freebie or two for you.