Update on my parents cruise! Of course they both loved it. Yes, my dad got off the ship and had a blast taking pictures. My mom told me he took over 600, Yes, 600!! pictures. He was also very gracious to the people he took pictures of he gave them a couple of dollars for taking their picture. We are all saving up because we will be going on a family cruise for their 50th wedding anniversary. Fun, Fun, Fun!!! It will be in 2011 I think? I am not very good at figuring those things out.
Well, in the las few days I have bought several commercial use products that I have been wanting so I can do a good job on making your freebies for you. I am really excited! I hope you are too! I have started on the Chocolate Silk Element Add-On already. I am very happy with them.
I know it is not Friday yet but I have a stickit for you. I told you earlier that I also promote Linda Cumberland's products here. It is from both of her Home for the Holidays Kits. They are on sale until the end of the month for 50% off!! You need to go grab them here:
http://scrappinggarden.com/store/index.php?main_page=product_info&products_id=1633
and here:
http://scrappinggarden.com/store/index.php?main_page=product_info&products_id=1634
Here is a preview of the stickit with my pictures added yours will not have pictures.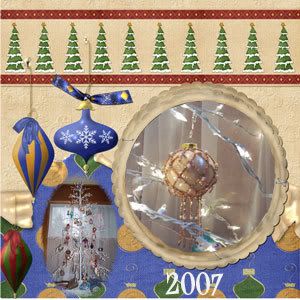 Here is the link for the stickit:
http://www.4shared.com/file/34388408/51b890eb/Stickit_for_Linda.html
I hope you enjoy it. After you place your picture behind you will have to erase the blue and your picture will automatically appear! Surprise!! Have fun with the stickit and I would love to see what you do with it. Please feel free to post it in my gallery under members galleries ascrapbookdiva!
I would also love to see what you can do with my Chocolate Silk Kit! There will be a freebie in it for you if you do!!
Have a wonderful evening and I will post a freebie sometime on Friday. Check in the evening that way it will be sure to be there.
Chow!
April