Oh boy am I ever quick this week! See me pat myself on the back!! I got the Friday Freebie done early!! See me dance, see me dance! I better do a lot of it because knowing me I will probably be late next week!! LOL
I hope you all like the freebie that I made for you this week
Today was uneventful. I pretty much spent most of the day on the computer designing. I had fun, although I was supposed to be grocery shopping. Tommorrow is another day.
Speaking of tommorrow I start a Women's Bible Study. I am really looking forward to it. We will be studying Romans. I believe this is the same book we were studying last time when I had to stop going because I got a job. Which turned out after 13 months to be a nightmare. We wont go there. It is a very long story I have put behind me now. Anyway about the Bible Study! I am really looking forward to it. I will be with other Christian Women. It will also be good to get out of the house too.
Well, I dont want to keep you waiting. Here is the preview of your freebie and the link is right under it. Please feel free to post your completed layout in my gallery on the Scrapping Garden so I can see your awesome job with it. You might even get another small freebie to go with it!!
:)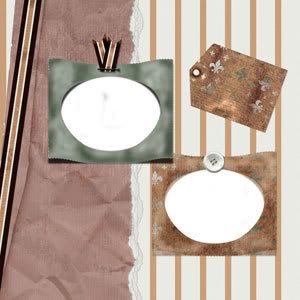 I had so much fun with making this stickit. Please do not share it. Send your friends here if they would like to receive it. All of my TOU apply to this stickit. You know the standards I am sure. Dont sell them, Dont claim them, Dont pirate them, Dont Share them even the freebies. Gals and Guys this is how I make a living and can stay home with my kids. Now below is the link to the zip.
http://www.4shared.com/file/34495910/9caf7b1e/Friday_Freebie_Chocolate_Silk_copy.html
Have fun and check back you never know what you might find here. Please feel free to leave some love! Going to be working on my blog this weekend so you might check in now and then to see the awesome changes.
Chow!
april