Well, it is that time of the week again for the Friday Freebie.
Here it is: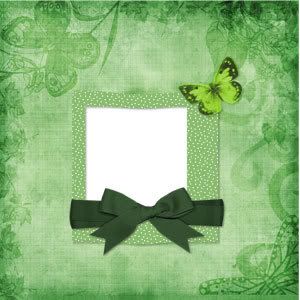 It is from a kit that I am working on for May. It is called Bette's Butterflies after my sisters Mother-in-Law Bette who just past away durning the Christmas Holidays. She was a delighful Lady who had a Faith in God that I wish I could attain. Hope you enjoy the stickit. Here is the link for it:
http://www.scrappinggarden.com/april/als_BettesButterflies_Stickit 01.zip
Not much else going on here right now. Dean has gotten a bad cold again and we are just trying as hard as we can not to get JP sick again. He is continuing to do better. Next week his his re-check apt with his Doc. I cant wait to see what the x-ray says. Today was the last day of his Antibiotic so I hope it has wiped out all of the Pnemonia in his lungs. I know the Doc at the hospital told me it takes along time for his lungs to resolve after being so filled with fluid.
I have been busy designing and hope to have my Celtic Dreams Paper Pack and Celtic Dreams Element Pack done soon. I would like to get them in the store ASAP.
There is one Newsflash! I am going to be on the TSG Blog again Next Week Starting on March 2nd which is this Sunday. I love doing it and it really does boost my sales a little. I will be able to make sure that people see my new kits. I am also going to try to give out a few freebies during the week but not everyday like last time. It caused some problems with a few people having the expectations that it was a freebie blog and they got really angry when there wasnt any freebies for them when Jen took over from me. It made me feel bad that maybe I let people believe they would always get freebies. I never said that and I dont think I implied it either. After Jen got that really nasty comment I just felt bad so I will keep the freebies down to a minimum. Maybe Monday, Wednesday, Friday or something like that.
Take care everyone and have a wonderful weekend. I also am going to announce a CT Call on the TSG Blog. I am looking for one person to do layouts and one person to do my advertising for me. This will help me greatly to just concentrate on designing. I am going to post on the blog on TSG and on DST. I also am looking for a person to be a guest CT for 3 months and then in 3 months change. so I really will have two people working on layouts. Well I really bent your ear off today. Everyone take care and have a wonderful weekend!