Well, today I will have a Friday Freebie!!! Yeay!!! Now that I have a CT Team I have someone to make the SticKits for me. I am so lucky!! Right now the TSG Store is closed for some awesome renovations!! You as a customer are going to be so happy with what is coming!! We will be having a Grand Opening and be having an awesome sale so you dont want to miss a second of it!! Hopefully Grand re-opening will be on this coming Monday.
I am getting used to the quiet of having my oldest son gone. It is so nice to have him here yet at the same time I cant get any work done because I want to spend all my time with him which is as it should be. John Paul is home from school with me today. Somehow this past week he got off of his sleeping schedule again so I am attempting to get him back on it. It usually takes a few days for this if he is cooperative. lol
I am planning a great intro to my CT Team hopefully sometime this next week so make sure to stay tuned and you will get to see their fab work.
Tina Bently is one of the members on my CT Team. You can find her beautiful work in my Personal Gallery at TSG. It is here:
http://www.scrappinggarden.com/gallery/showgallery.php?cat=812
Nothing much else is going on at the moment so I guess it is freebie time! Here is the preview: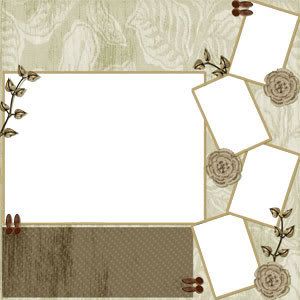 Please download here:
http://www.scrappinggarden.com/april/als_fridayfreebie.zip
I hope you all have a wonderful day and please stop a moment to give Chantal some love on here SticKit!