I have a preview of my new kit for Keep It Simple Scraps. I am so excited for my new store to open. Cheryl and Dyanna asked me to come a long with them and join them in their new venture. It is a very pared down version of The Scrapping Garden. The great thing is there is no pressure and I get to have my life back!!! No longer do I feel chained to this computer because I have to get this done for this chat or get that done for that challenge, or Make sure to get your submission done for the Mega Kit. And also did I forget to do three submissions for my store or did I only do two. It all gets to be tooo, tooo much!! Then add on all of my commitments as Church and home and family and I am overwhelmed just thinking about it!!! This new site hopefully will take all of that stress away and just let me have fun designing. I know that I really enjoyed doing April's Rainbow Element and Paperpack.
I do have a little bad news not to me but you may think so. I am not going to be offering very many freebies anymore. I feel as if this community is getting to saturated with them and It really does effect my sales. I dont expect to make a million dollars at this but it does take time and effort to come up with new and fresh ideas for all of my kits as well as the elements and papers inside of them. It does cost me money everytime I make a kit as I have purchased actions, as well as other CU items to keep everything fresh. All I want is to make enough money to break even. I havent even come close to that and I believe it is because of all the freebies I have been giving away. This is not your fault as a consumer. It is the fault of the whole designing community at large. It is a sociatol problem of wanting something for nothing, or at least at a great discount. We as designers are small business people. Even though we may belong to a large site we are still in business for ourselves. We do all of our own advertising and we each own our own stores inside of the site itself. We also pay comission fees so that the site expenses can be paid and it they are lucky the administrators. Yes, it is even tough being an administrator of a site. Many times they go unpaid because the site expenses barely got paid for that paticular month. This is a dog eat dog business. And it is saturated. There are more and more new designers every day and more and more new sites opening. Not that this is a bad thing it just makes more competition out there in cyberspace.
Okay, I am off of my soap box. I am sorry if I offended anyone I just needed to get the above off of my chest. It has been weighing me down for a long long time. I know you are going to love the new site. We are trying to make it a little more upscale without losing that homey feel that was so great at The Scrapping Garden. Again, I want your feedback. I want you to let me know what you would like to see in my kits. Believe me I need some help coming up with ideas. I want my new store to be fresh but still contain updated versions of your old favorits. Look for a Grandma's House two, and another masculine kit like boys, boys, boys. I may make some QP's for sale with these kits or enough 8 X 8 QP's for you to make a nice mini album with.
I am rambling on and on and I bet all you want to see it the previews! LOL Just like me huh? Keep you waiting and in suspense. Well here they are. I hope you like them and will be there on Grand Opening day to purchase them. Believe me like everyone else my business is suffering because of the economy and I can really use your help.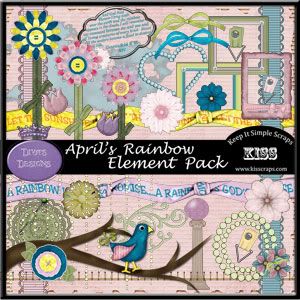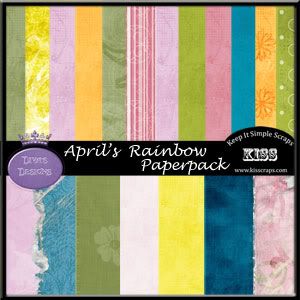 I am working on a few more kits now. I am working on an element kit of my favorite Bible Verses as well as working on a Page kit called Feelin' Lucky. These will also be in my new store and I will be sharing previews of these also. Notice that I changed the color of my logo. I needed to do that so it would show up better on the Black Background of our wrapper. The darker color did not stand out that well.
I am having problems with another head cold right now that I believe has turned into a sinus infection. I think I am going to need to get in to see my doctor. I am trying not to go unless I really need to because we are having problems with our Medical Insurance. You think I wouldnt because we have military benefits because my DH is retired but YES, WE ARE HAVING MAJOR PROBLEMS. Sorry didnt mean to yell it just makes me so so mad!!! I hate insurance companies.
Anyways, thanks for listening to all of my rantings. I know they were many today.
Oh, Oh, Oh, before I forget I am participating in the Blog Train for Easter. I will be offering my April's Rainbow as part of the Blog Train so this is your golden opportunity to get a freebie. 18 papers worth. A $5.00 value!! Yes, I may be participaing in blog trains every once in a while and this will be a golden opportunity because I am not going to be offering freebies very much any more. So keep your eyes peeled and come back often. The group that I am participating in has a lot of Blog Trains.
Have a wonderful day and I am going to try to post at least once a week. I am not going to try to promise something that is impossible for me to do. If I can post a few times a week I will but I am really going to try once a week. I hope I can make it!! ROFL